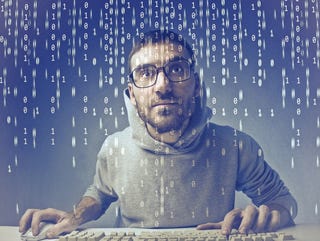 Ready to master web development? This Web Hacker Bundle combines seven courses to teach full-stack development from scratch. It offers over 72 hours of top-notch instruction - totaling over $1,000 in value - but you can pay whatever you want for it.

If you want to set up your own site, or get paid to build one for someone else, these video courses are a great place to start. For front-end development, you can take the courses on creating responsive layouts with Bootstrap, adding interactive elements with Javascript and jQuery, and building fully dynamic websites with PHP and MySQL. With each of these courses, you learn through project-based assignments. Programming is covered by tracks teaching Ruby on Rails and the tag-team of Python and Django. You can also learn the nitty gritty of back-end development, with courses on using Docker to ship apps, and managing scalable databases with Apache Cassandra.
You can pay what you like for the first two courses listed below; beat the average price (currently under $7) to unlock the full bundle.
Here's What You Get:
Learn Docker from Scratch ($99)
Learn Apache Cassandra from Scratch ($99)
Learn Web Programming in Django and Python ($149)
Learn Bootstrap Development by Building 10 Projects ($199)
Projects in JavaScript and JQuery ($149)
Projects in PHP and MySQL ($199)
Learn Ruby on Rails by Building Projects ($149)
The bundle gets you instant lifetime access to the courses, which would normally set you back $1,043. Grab the deal via the link.
---
StackSocial brings you deals on gadgets, apps, elearning, and consumer tech. So to be clear, this post is not editorial and we make money on sales.