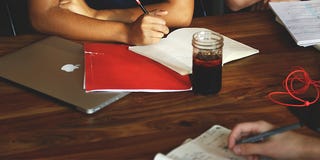 If you dream of starting your own company, you're going to need a lot of help to be successful. Get a leg up on the competition with the Startup School 2016 Bundle, featuring over 60 hours of tech & business instruction, available today for just $49 - hundreds off its retail value.

Included Courses:
Beginner to Advanced SEO Course for Startups, Businesses & Bloggers ($300 value)
New Business Ideas: Create Your $1,000,000 Business This Week ($297)
Step-by-Step Startup Business Guide ($297)
Growth Hacking with Digital Marketing ($249)
The Complete Google AdWords Course: Beginner to Advanced ($199)
10 Step Startup: The Complete Entrepreneurship Course ($199)
1-Day MVP 2.0 - Go from Idea to MVP ($147)
Master Outsourcing - Get the Best Price & Save Time ($97)
Create the Business You Want with 'Twelve Steps to Traction' ($99)
Gmail, IFTTT & Virtual Assistant - The Ultimate Productivity Trio ($47)
Startup founders must possess a wide range of skills, and these 10 courses cover them all - everything from product development and marketing to practical SEO and AdWords skills - in 60+ hours of in-depth training. After taking these courses, you'll be armed with the knowledge you need to start your own company.
The combined value of all courses is over $700, but Lifehacker readers can get lifetime access to all included content for just $49 today. Hit the link below to find out more.
---
StackSocial brings you deals on software, apps, gadgets, tutorials, and design. So to be clear, this post is not editorial and we make money on sales.