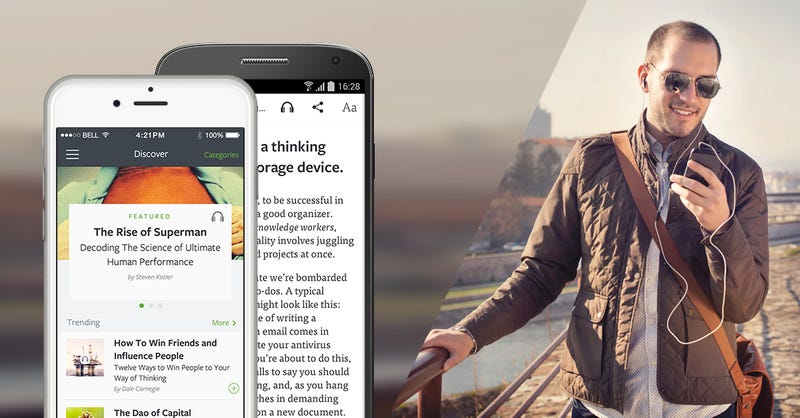 Blinkist is the ultimate mind hack. It helps you absorb the key ideas from 1,000+ non-fiction books by distilling them into bite-sized, powerful insights called "blinks" that can be read and understood in about 15 minutes - so you can learn more in less time. Lifehacker readers can get a 1-year premium subscription for 60% off - just $29.99.
Top Features:
Get unlimited access to a collection of 1000+ books

Listen to works in audiobooks format for convenience & variety

Access 40 new titles each month

Highlight & save snippets of text you find interesting

Use Evernote to sync & store your snippets

Build a private library of works viewable offline

Send books to your Kindle & read them from there
Blinkist has been on our radar for a while, so we knew we had to share this special offer with Lifehacker readers. With all of our daily distractions, finding the time to sit down and read a book cover to cover is tough. That's what makes Blinkist a game changer - it saves you time so you can grasp they concepts of non-fiction books in a fraction of the time it would take to read the whole thing. Each "Blink" is manually written by field experts, so you know you're getting the most salient details of each book. Interested? Hit the link below for more details.
---
StackSocial brings you deals on software, apps, gadgets, tutorials, and design. So to be clear, this post is not editorial and we make money on sales.