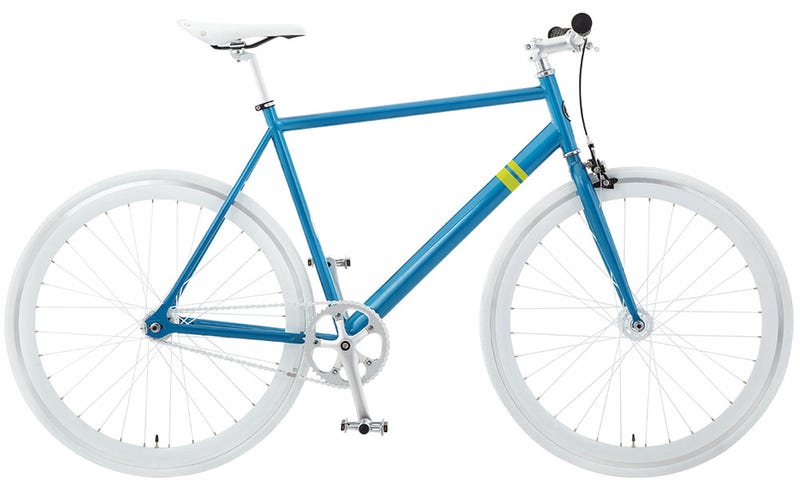 Rarely does a bike ride as smooth as it looks. Solé bikes look good and are a breeze to ride. You choose between riding Solé as a Fixed Gear or a 1-Speed. And now, Jezebel readers can snag any Solé bicycle for 30% off.
Not sure what I mean by Fixed Gear Vs 1-Speed? Click here to get up to speed (no pun intended). Solé give their bikes funny names and puts them in ALL CAPS, but their color schemes are rad so we forgive them. Here's our favorite, the FOAMSIDE:
Here's some more of their selection:
Solé also partners with local artists in Venice Beach to offer limited-edition designs. Below are a few models currently available:
Want to get in on the action? You can see all available colors here. These bikes normally cost $400, but Jezebel readers can get any Solé bike for 30% ($279 plus $25 flat rate shipping anywhere in the US). Styles and Sizes are limited based on availability at checkout. If you're interested, head over to StackSocial for details:
This deal ends at midnight tonight (Saturday the 9th), so if you like, grab one quick!
P.S. Owen Wilson! (on "The Zissou")
---
StackSocial curates exclusive deals on trending and innovative tech products (mostly). They've partnered with the commerce team to bring you these specials. So to be clear, this post is not editorial and we make money on sales.