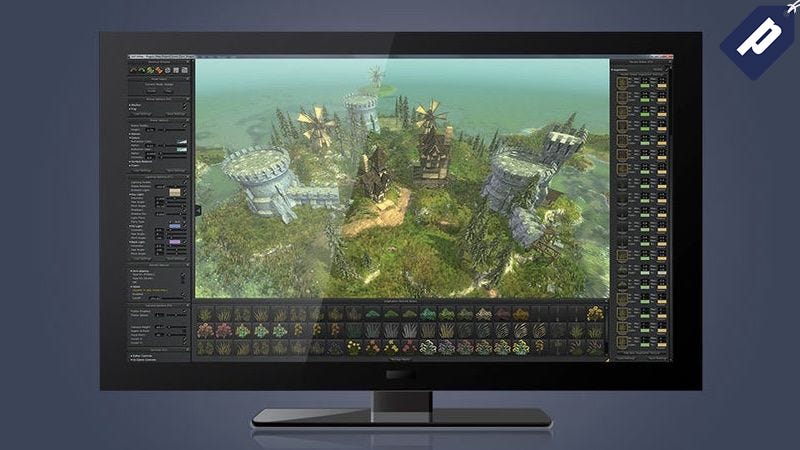 AGFPRO 3.0 is one of the best game creation tools for beginners, and requires no coding knowledge to get started. This massive bundle includes the latest AGFPRO 3.0 software and all the DLC you could ask for - a combined value of over $100 - and Kotaku readers can get it today for just $9.99.
AGFPRO 3.0 provides you with a comprehensive toolset designed to give you powerful and rapid level creation, terrain and vegetation editing, and atmosphere construction to bring your games to life. This bundle also features over $90 worth of additional downloadable content to help you further customize game levels, and build different game types from first-person shooters to side-scrollers.
This is an excellent jumping off point for creating rich, full gaming worlds, and requires zero coding knowledge to get started. If you're at all interested in game development, don't miss out - grab the AGFPRO 3.0 Game Creator Bundle today for just $9.99.

---
StackSocial brings you deals on software, apps, gadgets, tutorials, and design. So to be clear, this post is not editorial and we make money on sales.