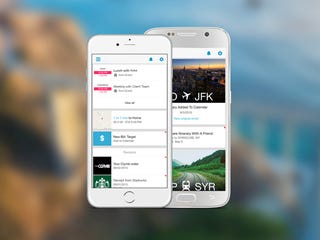 EasilyDo is an award-winning virtual assistant that helps you organize and automate everyday tasks, so you have more time to do what's important. A premium subscription normally costs $4.99 / month, but Lifehacker readers can save over 90% and get a lifetime account for just $19.99.

EasilyDo syncs with your calendar, email, contacts, and other apps or services to streamline everyday tasks. There's tons of use cases - for example, it can tell you what time you need to leave in order to make a meeting on your calendar, identify emails that need an immediate response, give you real-time travel updates, and much more.
With EasilyDo, You Can:
Receive updates on your package shipping status

Be notified of a gate or departure change on flight itineraries

Update your contacts lists when EasilyDo digs for contact info in emails
Keep your event confirmations, like restaurant reservations & movie tickets, in one place

Draft and send best wishes for birthdays or anniversaries

Automatically save docs to Dropbox

Set alerts for emails & auto-forwarding
There's plenty more you can do to save time, effort, and hassle with EasilyDo. For a one time payment of just $19.99 (about the same as 4 months of service), you'll get a lifetime of productivity and automation right on your iOS or Android device. Hit the link below for more info and take advantage of this great tool today.
---
StackSocial brings you deals on software, apps, gadgets, tutorials, and design. So to be clear, this post is not editorial and we make money on sales.