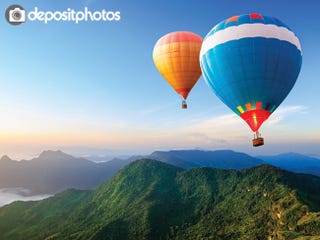 High quality visuals are a vital part of any decent design, website, or social presence, but stock can cost a ton. It doesn't have to, though — you can currently download 100 images, vectors and videos from Depositphotos for $99 (worth $1000).
For your reference, that's $1000-worth of stock from Depositphotos' library of 25 million files. Thankfully, there's a smart search engine to home in on what you need, and when you find it, you can download it at any size you like. There are no daily download limits, either, and the license covers commercial use for both print and web (that's important). It's all royalty free, too.
Bear in mind that there is only a limited number of coupon codes available, so if you fancy stocking up on stock, be quick.
>> Get 90% off $1000 Worth Of Stock Images, Vectors and Videos – $99
A recap:
An enormous library featuring over 25 million files
Visual files of any subject or genre
Smart search feature
All visual resources are royalty-free
And here are the license details:
This deal entitles the purchaser to download 100 images that usually cost $1000
You can download images of any size (regardless whether it's XS or XXXL)
There's no limit to the number of images you download per day
All images can be used only under Standard License agreement
Images may be used for commercial purposes, both online and print
Check out the link for extra info and the deal:
>> Get 90% off $1000 Worth Of Stock Images, Vectors and Videos – $99

---
StackSocial brings you deals on software, apps, gadgets, tutorials, and design. So to be clear, this post is not editorial and we make money on sales.