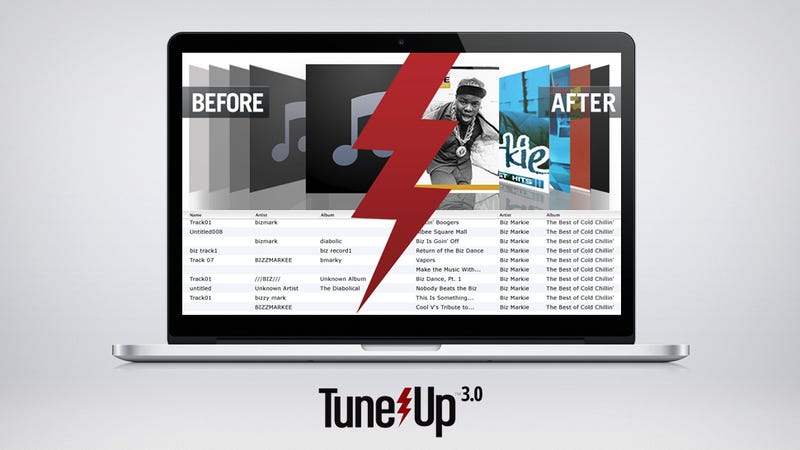 Ever since Napster, my iTunes has been a mess. I have hundreds of tracks that are duplicates, and hundreds more unnamed tracks titled "Track #." We think many Lifehacker readers can relate to this problem, so we put together this deal for 60% off the new TuneUp - the best tool for automatically cleaning your iTunes.
With TuneUp, your iTunes will be clean, organized, and ready for listening. TuneUp is a simple yet powerful tool for PC and Mac that use acoustic fingerprinting technology to automatically clean your iTunes. With TuneUp, you'll get an in-depth report of your library's status before and after.
>> Get 60% Off TuneUp – $19.99
Some Advantages of TuneUp:
Works on both PC and Mac
Deletes duplicate tracks to save you hard drive space
Fixed mislabeled songs and fills in missing metadata and artwork - no more ambiguously titled "Track 1" or "Track 7"
It can work with music stored on the cloud - but you must download to hard drive first
Note: This software isn't perfect. But, it's a great deal on a program that can help you take a big step forward with getting your library organized.
If you want to join the 12 million other people currently using TuneUp, head over to StackSocial to check it out:
>> Get 60% Off TuneUp – $19.99
---
StackSocial curates exclusive, hand-picked deals on trending and innovative digital products purely for tech readers. So to be clear, this post is not editorial and we make money on sales.