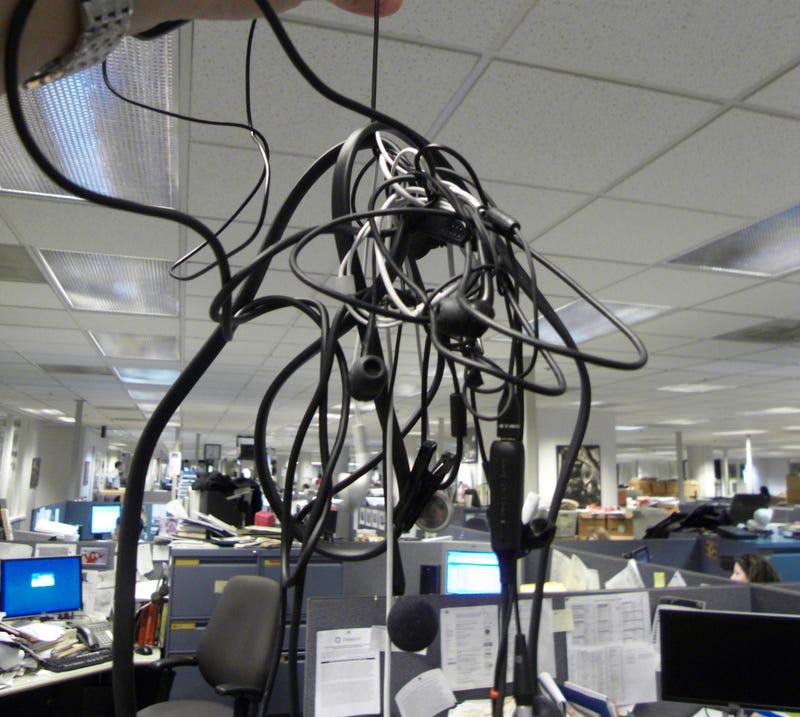 AViiQ's portable charging station lets you charge up to 4 devices simultaneously from only one wall outlet, all while your cords remain coiled and organized. For a limited time, the charging station is 45% off for Gizmodo readers. So, if you want to avoid the tangled mess at the end of your commute, check it out.
If you're in doubt, check out these reviews from Lifehacker. Their editorial team has given AViiQ's portable charging station a thumbs up not once, but twice. Lifehacker Chief Whitson Gordon called it "a godsend," while Adam Dachis said "if you need to charge your gadgets on the go, this looks to be the best way to keep it from being a hassle."
If you consider what many manufacturers charge for individual USB to A/C adapters, $49 is a solid deal, especially for over 4x the functionality of a traditional adapter. If you're interested, there's more info and pictures below.
>> The AViiQ Portable Charging Station | Free Shipping | StackSocial
Here's an overview of what it can do:
The case is slim: 10 inches x 4 inches x 1 inch.
The unique cable rack system keeps your different cords organized and individually coiled.
Here's how you use the cable rack system:
It's easy to use the cords for syncing or charging outside the charging stations as well.
AViiQ's Portable Charging Station normally costs $90, but for a limited time you can get it over at StackSocial for $49.99 - 45% off. There are no refunds, but it includes free shipping and a 1 year warranty.
>> The AViiQ Portable Charging Station | StackSocial
---
StackSocial curates exclusive deals on trending and innovative digital products. They've partnered with the commerce team to bring you these specials. So to be clear, this post is not editorial and we make money on sales.