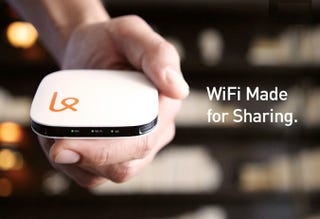 As SXSW approaches, a word of warning; you'd think the expo would be a friendly place for technology, but not so. It's a wasteland of overstrained internet and ridiculously few power sockets. So, we've put together this survival kit — the Karma 4G Hotspot & AViiQ Power Bank — and it's 37% off for Gizmodo readers.
Great for any getaway (not just SXSW), these tech utilities will keep you connected and powered throughout your visit.
>> Get the SXSW Tech Survival Kit for 37% off + Free Shipping
The Karma 4G Hotspot provides pay-as-you-go carrier data via Wi-Fi (plus a free 100MB to get you started). It's also gotten major kudos for the option to "share" your hotspot to earn free data.