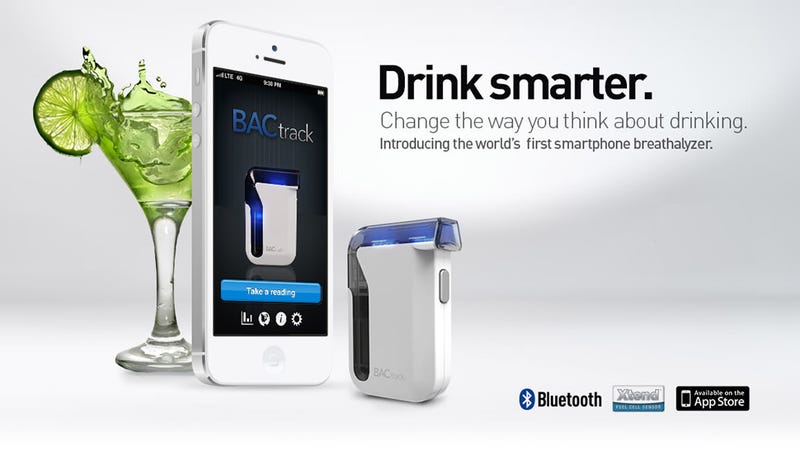 EXTENDED - An awesome deal for Gizmodo readers. We've got the lowest price on one of the cooler iPhone accessories around. BACtrack breathalyzer measures your BAC and uses proprietary technology to estimate how long until you return to 0%. Our friends at StackSocial have it for 25% off here.
BACtrack can help get your drinking down to a science:
Make educated decisions - know your intoxication level and easily contact a designated driver.
Stats on how well you hold your liquor - over time, the app gathers data on how you process alcohol.
Professional Quality: Law enforcement-grade fuel cell sensor delivers precise, consistent results.
The designated app connects to: iPhone 5S, 5C, 5, 4S, iPad 3, iPad mini, and iPod Touch.
For a limited time, only Gizmodo readers can get this deal for $112 – that's 25% off plus free shipping. It's only available to customers inside the US and includes a one year warranty.
This deal will run out soon, so head over to StackSocial for details:
>> The BACtrack Mobile Breathalyzer
>> The BACtrack Mobile Breathalyzer
---
StackSocial curates exclusive, hand-picked deals on trending and innovative digital products. They've partnered with the commerce team to bring you these specials. So to be clear, this post is not editorial and we make money on sales.